Blog Article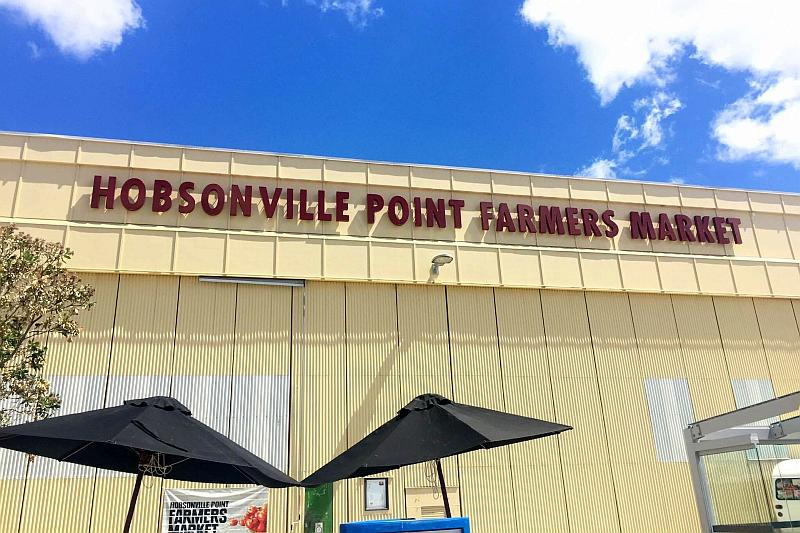 With a fascinating aviation history reflected in street names like 'Bomb Point Drive', 'De Havilland Road and 'Corsair Street', Hobsonville Point is a very attractive opportunity for Auckland property investors.
Location
Once part of an Air Force base that played a critical role in New Zealand's defence during WWII, Hobsonville Point has a lot going for it: flat land, water frontages, brand new schools at every level and transport links, including a ferry service. There's still some aviation excitement here too, because nearby Whenuapai remains an active Air Force base.
While Hobsonville Point has some existing homes, including character bungalows on large sections, it's the last sizeable greenfields development opportunity in Auckland. Projects like Sunderland, Catalina, Buckley A, Buckley B and Hudson have brought brand new, high quality homes to the market. And there are many more to come.
Why new homes are a great investment
The apartments, terraces and free-standing homes at Hobsonville Point are being built to the latest standards. They come with a significant list of benefits, which make it easier to maximise rental income:
Designs are more sustainable, with double glazing, heat pumps and insulation (floors, walls and ceilings) that exceeds Residential Tenancy Act requirements.
Rain tanks provide water for toilets and laundries, helping to keep water bills down.
House angles maximise sunshine and natural light.
Small lawns and courtyards provide low-maintenance outdoor entertaining and play areas.
Residents feel safer, because the tightknit design of the community supports security and neighbourhood networking.
Drive time to the Auckland CBD is 20 minutes off-peak.
Roads have been designed to keep vehicle speeds down, improving safety and keeping the suburb peaceful.
There are new schools serving the suburb from primary through to secondary. All are Decile 10.
The availability of good schools supports longer tenancies, which means stable income and minimal rental downtime for landlords.
Did you know?
Hobsonville Point is what's known as a 'master-planned community', so it will be a great place to live. It includes recreational amenities, such as parks, reserves, bike paths and jogging trails. The entire development is managed by the Hobsonville Land Company, a subsidiary of Housing New Zealand.
Bond statistics reveal Hobsonville's growing popularity
There's strong evidence to support Hobsonville's growing popularity with tenants.
Over the last couple of years, the number of tenancy bonds lodged per quarter for Hobsonville has tripled, reflecting not only the increased housing density from new builds and subdivided sections, but also the demand from tenants for these properties.
We're also seeing higher average weekly rents for three-bedroom homes and high numbers of bond lodgements for four-bedroom homes.
Smaller dwellings are in demand too. Once we rarely saw bond lodgements for dwellings with two bedrooms or below, but now they're quite common.
Other stats you'll find interesting:
3 and 4 bedroom house bonds are still more numerous than 1 and 2 bedroom apartments so the intensification is moderated somewhat.
The increase in 3 bedroom average weekly rental rates is significantly influenced by the availability of new builds, which command higher rents than older stock.
Auckland tenancies used to average about one year, but they're increasing steadily to 2+ years and beyond.
At Rentex we have seen general rent increases on most rental properties across Auckland, including Hobsonville.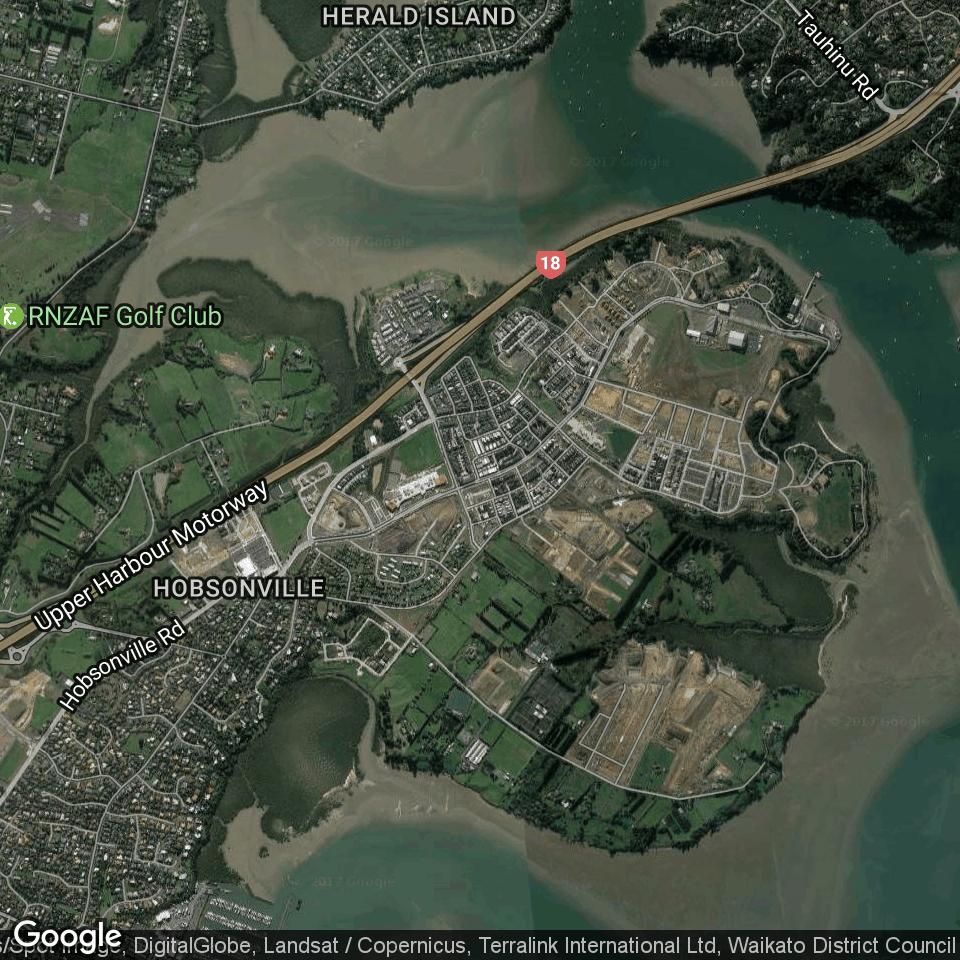 Map of Hobsonville Point
Call on us for help
It's important for rental property investors to compare apples to apples when calculating yield and deciding whether to invest in an area, such as Hobsonville Point. For example, compare a brand new four-bedroom house in Hobsonville Point with a brand new four-bedroom home from somewhere else in Auckland. You need to think about purchase price as well as likely weekly rental.
Our Hobsonville Point property managers have knowledge and experience that can help you to make a smart, long-term rental property investment. If you're considering renting out property in Hobsonville, call us for informed advice.
Things to do in and around Hobsonville:
There's a local farmers' market every Saturday and Sunday.
Hobsonville Point Park has an impressive sculptural playground – it has won awards.
Bomb Point is 11 hectares of parkland with 270 degree water views. It's a great place for walking and biking. The land is dotted with reminders of the area's military history.
Te Ara Manawa is a coastal track that hugs the waterfront, then cuts across Hobsonville Point Park to form a 4km loop. Another opportunity for walking, running and biking.
Further afield are Woodhill Forest, Muriwai and Parakai Springs. And it's pretty easy to get to North Shore beaches.
Westgate is the nearest large shopping centre, which is getting bigger by the day.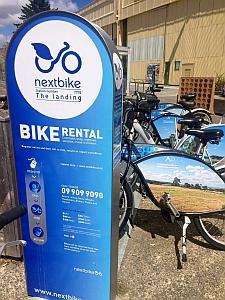 ---
Have a question about rental property investment and property management in Hobsonville Point?
Call us on 0800 RENTEX (0800 736 839). We'd love to help.
---
---
Related News
---
---