Blog Article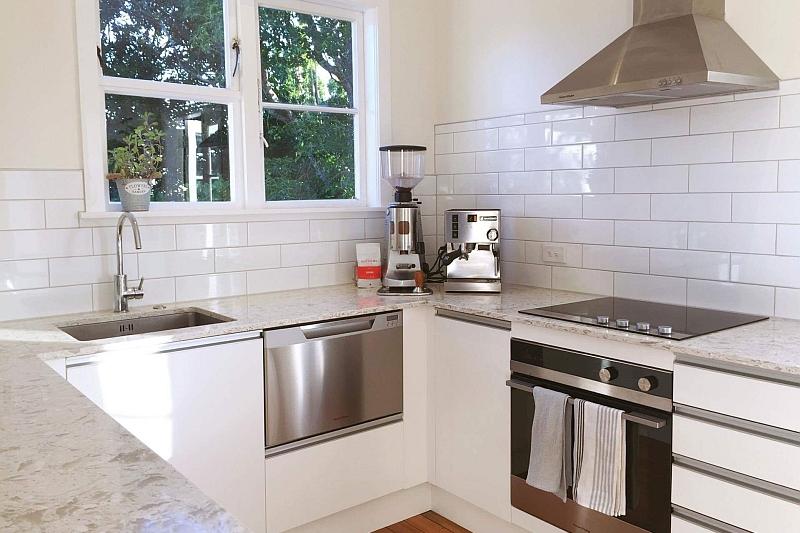 Most of us take kitchen appliances for granted, until one stops working. Suddenly things that used to happen at the touch of a button no longer happen at all and life becomes surprisingly complicated.
Although our property managers are always quick to respond, some problems can take several days to get sorted. As a tenant you can be liable for the service or repair costs if you've used the appliance incorrectly.
So here are some handy tips from our Auckland property managers and servicing expert the Appliance Doctor, to help you avoid the problems we see most often.
Dishwashers
It's best to rinse dirty dishes first
You can save money and energy by only running the dishwasher when it's full, but not overloaded
The first time you run your dishwasher, stay home so you can check for leaks at all stages of the cycle
Each time before you run it, check the spray arms can rotate freely and that there's space between items so the water can circulate
Only use dishwasher powder or tablets; never use kitchen sink detergent
Dishwasher tablets include rinse aid, so you only fill the rinse aid dispenser if you use dishwasher powder
Check your items are dishwasher safe. Some plastics can be ruined because dishwashers super-heat their own water and dishwasher powder/tablets can dull aluminium items
Locate the dishwasher's food strainer and remember to empty it regularly
If there's no power to your dishwasher, there is normally an isolation switch above the sink and a main power point under the sink, so remember to check both
Waste disposers
The main problem we see is a jam caused by over-packing with soft food.
Run the tap and turn the waste disposer on before putting small amounts through at a time
Be aware that some manufacturers recommend avoiding certain waste, such as potato peel and egg shells, or very fibrous materials such as corn cobs and banana skins
Leave the sink plug in when not in use to reduce the chance of things like cutlery falling in
If there's no power to your dishwasher, there is normally an isolation switch above the sink and a main power point under the sink, so remember to check both
Most disposers have a small resettable button or switch under the unit, which will cut the power if there is an overload due a jam
Your disposer may come with an Allen key tool that lets you manually turn the blades from underneath, to help free a jam
Make sure all power is off before checking for stuck items and use kitchen tongs or pliers, never your hands
Range hoods
If there's no power to your range hood, there's normally an isolation switch above the kitchen bench. Aseparate main power point could be above the unit or inside the ducting cover, so check for both
Some range hoods are vented to the outside and some recirculate internally
If your range hood vents to the outside, it will have removable mesh filters that must be cleaned (at least monthly for light cooking) to ensure effectiveness and prevent oil dripping
Most recirculating range hoods have removable carbon filters that clean the air. They can be surface wiped but not washed and should be replaced every two to four months
Cleaning the inside of the range hood, with the filters removed, also helps prevent odours and dripping. Aspray-on surface cleaner with a sponge or paper towel works well, just remember to turn the power off first and be careful of sharp metal edges
Microwave ovens
Never put metal in a microwave
When cooking or re-heating, place a paper towel over the dish to prevent splattering
As with all ovens, a regular wipe out is much less hassle than cleaning baked-on food grime
Ovens, stoves and ranges
For property managers in Auckland and elsewhere in the country the most common kitchen issues are the cookers clock not being set, manual mode not being selected, incorrect use or inadequate cleaning.
If there's no power to your cooker, there is normally an isolation switch above the bench and a dedicated breaker or fuse on the main power board, so remember to check both. Freestanding ranges that can be pulled out may also have a main power point hidden behind them.
Clock and manual mode setting:
Many ovens require the time and/or manual mode to be set before the bake and grill functions will work; the stove top can be working fine but not the elements inside the oven
This usually happens if the appliance has been turned off at the wall, there has been a power cut or it has accidentally been taken off manual mode
If a digital clock is flashing, it needs to have the time set
Analogue clocks usually need to be set to manual mode. This is typically a hand symbol or a casserole with heat coming off it. Some models need to be set to a specific cooking duration time, not the default of zero minutes
Some ovens require a combination of buttons to be pressed to set the clock, so ask your property manager or try searching online for the operating manual if you get stuck
Correct use and cleaning:
Never rest items on the door when it is open, as this leads to the hinges sagging and the door not sealing when closed. Even worse, the glass can crack from the temperature difference
Modern ovens have an enclosed bake element in the base, so never put anything directly onto the bottom of the oven - not even oven trays - as this causes hot spots in the oven liner and can burn holes over time
If your oven has an exposed lower element, putting tinfoil underneath it can save a lot of cleaning and prevent burnt spills from rusting the element tray
The most important thing is to avoid any spills in the first place, as they require hard cleaning and cause the surrounding area to deteriorate
Regular oven cleaning is a must to avoid build up, which becomes very difficult to clean later
If you have a freestanding range, it also pays to turn the power off and wheel it out from time to time, to remove any hidden food waste and clean the surrounding cabinet sides
---
If you have any questions about the care and use of your kitchen appliances, please check the manufacturer's user guide if available or get in touch with your property manager.
---
Related News
---
---