Trusted Property Management For Over 30 Years
Investment in Auckland property has always been a good and reliable long term path to increased wealth.
Being a landlord however isn't everyone's idea of fun. Finding good tenants, collecting rent, complying with legal obligations and dealing with maintenance issues can be both stressful and time consuming. Sometimes people back away from property investment simply because it's too much like hard work. That's a shame, because the real secret to making money in Auckland's property market is staying in the game.
Discovering Rentex is your way to stay in the game without wearing yourself out. Our goals are the same as yours: Get steady market rent for your property, protect its value with affordable maintenance, and maximise rent yield through strategic upgrades. A Rentex property manager can help you to enjoy the benefits of property investment, minus the stress that comes with hands-on involvement.
---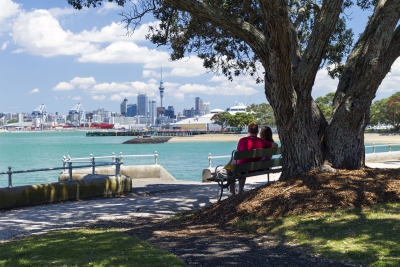 Established by Chris Skewes in 1988, Rentex is big enough to negotiate excellent terms with trades people, yet small enough to provide personal one-to-one service that's tailored to the way you like to work. We understand the challenges of Auckland property management from every angle, because many of our team are also investment property owners.
While some property management companies allocate work to their team by task type, we prefer the end-to-end approach. This means every task associated with your property is handled by the same person. We firmly believe this approach nurtures a sense of responsibility and provides a higher standard of service.
---
Every property manager in our team has a portfolio of properties to look after; however they collaborate with each other to solve tenancy problems, check the fairness of trade quotes and identify best-practice approaches to property issues. When your manager is on holiday, another member of the team will be on call to help you. The Rentex team is magnificently multi-cultural and our additional languages include Cantonese, Mandarin, Korean and Japanese.
Our managers' property portfolios are carefully balanced, to ensure every property gets a high level of service and responsiveness. Because our managers receive commission-based income, they are motivated to go the extra mile to maintain a high level of customer satisfaction. The Rentex team is remarkably stable - some of our people have been with us for more than 15 years.
---
Whether you're new to Auckland property investment or a seasoned property investor looking to offload landlord duties, a call to Rentex makes economic sense. We'll begin by understanding your goals - capital gain, retirement planning, passive income or a bit of everything - then we'll help to make the equations consistently work in your favour.