Renting Out Your Property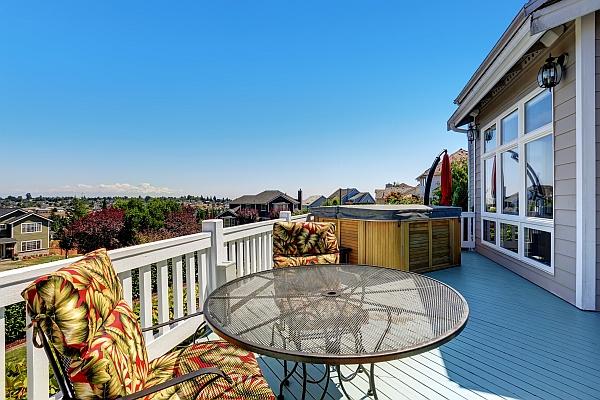 ---
Finding the most suitable and reliable tenants for your investment property can be a tricky, time-consuming job when you do it yourself.
The Office of the Privacy Commissioner has issued new guidance for tenants and landlords to take a proactive approach to protect the rights and privacy of tenants and prospective tenants. Rentex keeps up to date with all the new guidelines so you can be confident knowing that the process adheres to the new monitoring and compliance program.
So why not entrust this task to the experts at Rentex?
Our proven tenant finding service (casual letting) will save you money, hours of time and a lot of stress.
While tenant finding is bundled with our total property management offering, it can also be provided as a standalone service. We find great tenants for your property, while you do the other tasks of property management.
How the service works
We can make recommendations about Auckland rental rates and tenant types to target. To minimise downtime, we recommend you contact us as soon as your existing tenant gives notice. If you need time to clean, repair or renovate the property, this can be taken into consideration.
We advertise your rental property online at www.rentex.nz and RealEstate.co.nz*.
We load a high profile 7 day Super Feature Combo listing on Trademe.co.nz. (Trademe listing RRP up to $279 but you receive a substantial discount through Rentex).
* Realestate.co.nz is a high traffic property listing portal unavailable to private landlords without engaging a professional rental agency such as Rentex.
For property viewings, we run a mix of open homes and individual appointments for potential tenants, working in with outgoing tenants, vendors and sales agents.
During viewings we always accompany tenants, leading them through the property and showing how it would be a great home for them. We never give prospective tenants the keys prior to completing a tenancy.
Our property managers will keep you in the loop with information on how many people are inquiring and viewing, plus any suggestions to assist with attracting the best tenant.
Our shortlist will include the most suitable tenants for your property. Our application form is thorough and contains the privacy waivers required to do background checks. We check references and can also run credit checks. Credit checks are highly recommended and the first check is free with subsequent checks $15+GST per person. While the decision ultimately rests with you, we can help you to make a good choice. Once you've decided, we arrange a meeting with the prospective tenant.
After discussing all aspects of the tenancy and confirming the tenant is a great fit for your property, the sign up process is completed and we collect required monies. We will provide you with a copy of the tenant's application, identification, tenancy agreement and any other documentation
At time of signing the tenant pays Rentex the bond and the first 1-2 weeks rent, usually by EFTPOS for payment certainty. Any rent we receive is paid out to you less a letting fee. We will lodge the bond on your behalf. The bond will have your name as the landlord. You will receive email confirmation once the bond has been received by the Government Bond Centre.
You can relay specific information about tenancy responsibilities and property care at this meeting. If you're unsure about what to do from here on, perhaps DIY management is not for you. Contact your Rentex property manager if you're interested in the 'hands off' solution - comprehensive property management.
---
What our clients say
We have full confidence in Rentex renting out our properties. With the ability to put it online, the response from tenants is almost instant.
We thank your property manager for her efficiency in renting out our property. As owners we feel more at ease when we see the agents actively working towards a result, and of course the quicker the better.
Once again a very big THANK YOU, Ha Lee, for finding me good tenants. As K and Z said, I too find your approach in handling our Tenancy very professional.
...many of the people you found have been awesome, (name removed for privacy) is a great example of a perfect tenant. I have really appreciated your work and efforts over the years...
Is being a landlord too much like hard work?
For more than 30 years, Rentex has been helping Auckland property investors achieve a high level of return and a low level of stress.
We do this by providing an affordable and highly efficient property management service that includes letting, regular inspections, rent reviews, quick arrears response, repairs and maintenance.
Find Out More
Contact Our Letting Agents
Our experienced team will find you a great new tenant. List your property for rent now.
---