Why Appoint Rentex To Manage Your Investment Properties?
For more than 30 years, Rentex has been helping Auckland property investors achieve a high level of return and a low level of stress. Here's a quick snapshot of the benefits to you: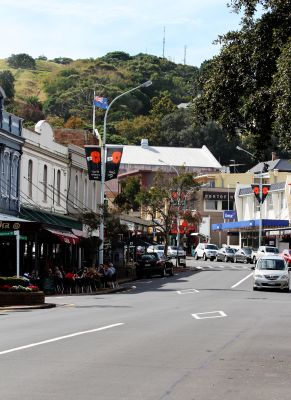 We Manage Properties In Auckland
Free Advertising.

We don't charge property owners for Trademe advertising, which saves you up to $149. We also provideadvertising on channels that private landlords can't access, including Rentex.net.nz, Realestate.co.nz and Hougarden.com.
All internet listings advertising your property will include multiple photographs, a full description of the property and available date.
An eye-catching sign will be placed in a position that will capture the attention of passing pedestrians and cars.
We also email details of your listing to our list of prospective tenants.

All viewings of your property are conducted by an experienced Rentex Property Manager. Keys are never given to prospective tenants. In most cases the outgoing tenants are still in residence and we use our experience to obtain access whenever we need it. It is always our goal to ensure your property is rented with the minimum loss of rent between tenancies.


Superior tenant selection processes.

Over the years we have fine-tuned the way we identify and secure the best tenants.
We undertake a systematic and thorough process of tenant selection, which includes any special requirements you may have and the suitability of the prospective tenants for your property.

Prospective tenants are required to complete a comprehensive application form. Details include the applicant's full name, the names of any other proposed occupants, current address, date of birth, current landlord's contact information, previous landlord's contact information, their source of income and their reason for wanting to move.

The application form also contains a Privacy Act Statement and notification to that any payment default will be reported to Tenancy Information NZ and Credit Reporting databases.

Prospective tenants are interviewed by your Rentex property manager. Personal references are checked and the Department of Building Tribunal Orders register is checked to see if there are any breaches of any previous tenancy agreements. When the most suitable applicant is identified, your property manager will request your consent to proceed.

Our personalised tenancy agreement is explained fully to the prospective tenant, then signed by the tenant and your property manager (on your behalf).
Keys are not provided to the tenant until all monies due at the start of the tenancy are received by us. This process is a cruical component of effective Auckland property management.

Reliable rent collection.

We operate a 'zero tolerance' policy for late rent payment. Our Auckland property managers check for late payments every morning, then take swift action if money is overdue.

If tenants fall into arrears they are contacted by phone, email and/or text. This is usually enough to stimulate prompt payment of the rent arrears. If the tenant fails to pay promptly, a 14 Day Breach Notice is sent to the tenant. If the arrears are still not paid the tenants are contacted again and an application is made to the Tenancy Tribunal for mediation or a tribunal hearing to obtain an Order for Payment and/or an end to the tenancy.

Our attendance at the Tribunal is at no cost to the property owner. The Tribunal Application fee of $20.44 is payable initially by the property owner, but is almost always added to any tenant arrears or debt.

Only a very small percentage of our tenancies end up with a tribunal hearing, because we strive to resolve issues early.

Efficient, affordable and prompt repairs and maintenance.

Continuity of optimum rental income requires quick attendance to repair and maintenance tasks.

We strive to ensure our property owners receive great value for money. For routine repairs and maintenance, your consent will be obtained before work is commenced. If urgent emergency work is required for health and safety reasons, your property manager will act swiftly, while keeping you in the loop. You will be provided with copies of all invoices.

Rentex has an established a network of reliable, honest trade people and handymen who repair and maintain our client's properties without unnecessary or excessive expenditure. We are also happy to work with your preferred trades people. If you want to get personally involved with large maintenance projects, i.e. DIY, you can trust your property manager to cooperate.
You're not tied down to a contract with us.

We prefer to retain customers by delivering exceptional service.
Some properties and tenants have been with us for more than 20 years - that's clear proof that we're competent and fair.
So if the time comes to finish rental arrangements for your property with us, we require 1 months notice. That's it. No 12 month contract lock-in and definitely no termination penalties.
For tenancy terms, you can choose fixed or periodic and we will make a recommendation. Tenancy agreements have their own termination periods as per the Tenancies Act legislation. Your property manager will advise.
What our clients have to say about us
Rentex have managed our Remuera property for the past three years and have done an excellent job. They have been professional beyond reproach, accurate and on time with all financial matters and have, as they claim, looked after the property as if it were their own... very easy to deal with and prompt and complete in all his dealings with us. I strongly recommend Rentex for anyone looking for problem free hands off rental management.
As an overseas owner it is very important for me to know that my properties are being well managed - that the properties are well maintained and kept tidy, that any problems are fixed quickly, and that my tenants are happy... does a great job of proactively managing my properties. Thanx to her professionalism I can sleep happily on the other side of the world, knowing that all is well with my NZ investments.
We would like to extend a sincere thank you to you for your professionalism, support and friendship over the past years. It has been great partnering with you and to have had your support in maintaining the property as our family's home for so many years. You've responded to our concerns promptly, and acted in a timely manner and in the interest of all parties concerned. Rentex and the owner are blessed to have you in the role.
I have found you to be very professional and efficient in all my communications with me. I would have no hesitation in recommending you to anyone requiring your services.
Without regular inspections, this could happen to your property.

Scary!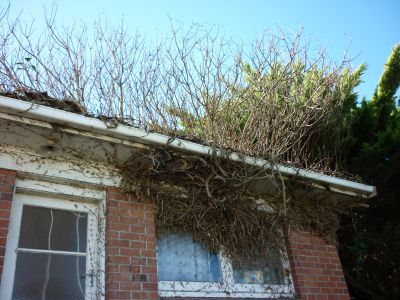 ---
Regular property inspections.

A comprehensive property inspection is carried out at the start of each tenancy. Follow-up inspections are conducted every three months after that. We do this because it's usually an insurance requirement and because we want to protect your investment and find minor issues before they become major.

When we inspect your property, we start by sending the tenant a check-list of tasks to be completed and standards to be met. This educates tenants about what is expected and ensures important householder maintenance jobs are carried out.

Your property manager will conduct each inspection, looking carefully for maintenance, structure and safety issues. You will receive photographs from your property inspection, which provides reassurance that your property is in good order. If the inspection reveals a need for trades assistance, your property manager will discuss the tasks with you.

When a tenancy terminates and after the tenants have vacated the property, a thorough inspection is completed. The property's current condition is compared with the initial inspection report. If there is any damage attributable to the tenant, we claim remedial costs from the tenant. In most cases there is sufficient bond to cover these issues. When the bond is insufficient, we apply to the Tenancy Tribunal for any shortfall.

Less chance of litigation.

We know the Tenancies Act inside out, so we'll keep you on the right side of the law. Fines can be up to $4000, so for successful Auckland property management it's important to understand the act and how to enforce it.

Holidays without interruption.

Travel and holidays are more enjoyable when you're not interrupted by tenant requests and problems. Also, the Tenancies Act requires you to appoint an agent if you're out of the country for more than three consecutive weeks.
---
Getaway to a tropical destination or one of the amazing beaches on Auckland's door step. Boating bliss.

Peaceful!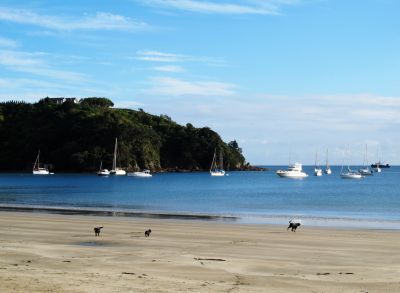 ---
Best practice back office systems.

Backing up every Rentex property manager is a highly secure computer system that runs the very best property management software.

Our property management software supports the efficient running of our business. The programme not only accounts for all receipts and payments that are required to produce your monthly statement and the accompanying payment, it also gives us the flexibility to send documents to owners, tenants or creditors at the click of a button. The details of all communications are recorded.

You will receive a monthly statement on the 1st or 2nd working day of each month. The income from your rental property is paid electronically to your bank account at the same time. You can also elect to receive payments in the middle of each month if required. At the end of the financial year, you will receive an annual statement for your accountant.
Our fees are tax deductible.

Advice about insurance.

Rental properties must have the right type and amount of insurance cover.

Building insurance is the most important insurance for your rental property. It covers the loss of or damage to the dwelling.

Chattels or Contents insurance covers the loss or damage to the property's chattels (carpet, curtains, drapes, stove, light fittings, etc). Wear and tear is not included.

Landlord Protection insurance covers you for loss of rent and damage caused by tenants. If you want more information about this insurance we recommend you contact Rentsure

Help when it's time to sell.

At Rentex we're committed to property as the very best form of long-term investment, however we recognise that circumstances sometimes make it necessary to sell a property.

If you decide to sell your investment property, it is very helpful to obtain the cooperation of the tenants to ensure that the property is presented well and access to prospective purchasers is not overly restricted. The selection of real estate sale person is also important, because the sales person needs to be able to negotiate the highest price for your property while also being respectful of the tenant's rights.

We recommend Jeanette Skewes at Barfoot and Thompson Real Estate (phone 027 499 8804). Jeanette has been successfully selling real estate for more than 15 years and is the wife of our principal Chris Skewes. She has sold hundreds of rental properties and is known for her ability to develop a great rapport with both property owners and tenants.

Trusted Auckland property management for over 30 years.

Our goals are the same as yours: Get steady market rent for your property, protect its value with affordable maintenance, and maximise rent yield through strategic upgrades. Our Auckland property managers can help you to enjoy the benefits of property investment, minus the stress that comes with hands-on involvement.
If you're a Landlord looking for someone to take the hassle out of managing your property, or a person looking for a property to rent, the team at Rentex will be delighted to help.
---
Contact Us
For a free consultation about your home or rental properties. Our experienced team will assist you with your investment goals.
---