Blog Article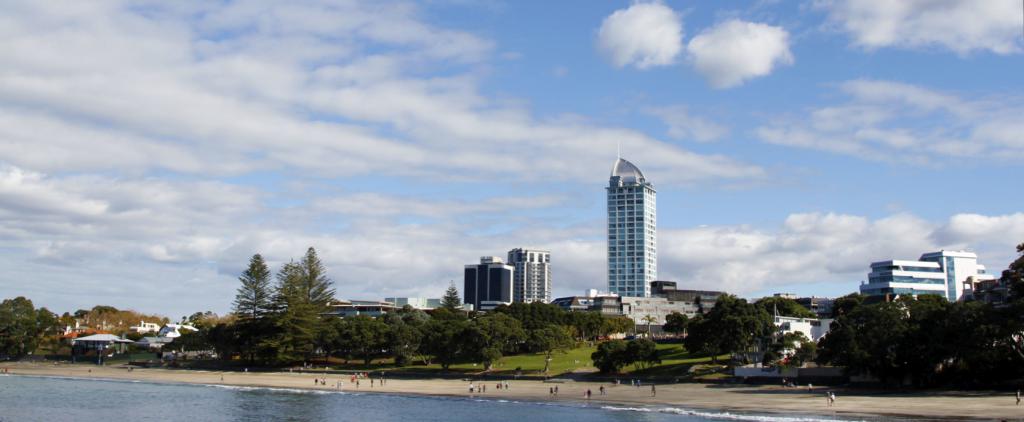 One of Auckland's best loved beach suburbs, Takapuna is now growing vertically. That means more opportunities for successful property investment. See our rental analysis below!
Location
Takapuna used to be the business and shopping hub of the North Shore, however the push north to Albany has changed the balance of power. Some would say for the better, because now Takapuna can focus on being a wonderful place to live.
The area we call Takapuna was originally sold to the Crown in 1841 by the wife of Maori Chief Eruera Maihi Patuone. Governor Grey gifted back part of the land – between Barry's Point Road and Takapuna Beach – for Patuone to use until his death. The earliest subdivision was the Hurstmere Estate in 1886, followed by the Pupuke Estate in 1889. Wealthy businessmen liked to build summer homes on Takapuna and Milford Beach for entertaining friends and clients.
Today Takapuna has a beachy feeling, enhanced by a layer of retail and residential glamour. Recently there's been some exciting rejuvenation within the shopping areas. Various new boutique businesses have been settling in Takapuna, including ARK coffee roastery, the Commons with it's open courtyard and sofas, plus more at adjoining restaurants. Also check out the new urban waterfront development, these restaurants have excellent views over the sea to Rangitoto.
Looking out to the beach and boat ramp, we can see that this seaside suburb continues to be a key base for small boat sailing.
The nearby Smales Farm area and North Shore Hospital are major employment centres, nicely situated for easy public transport. There are extension plans for Smales Farm, which will mean more workers looking for local rental accommodation. The Barry's Point Road light industrial area continues to be an employment hub, as well as Shore City and other retail developments.
Types of properties in Takapuna
Takapuna has a healthy mix of older large homes, some terraced housing, brick and tile units plus ever growing apartment complexes.
There's a number of executive homes that come and go from the rental market when owners are away for work or long periods of holiday travel. With these upmarket properties, care must be taken to arrange maintenance of pools, tennis courts and complicated internal electronic systems. The heady days of international companies sending large numbers of staff to NZ seem to have quietened, but there's always demand for good properties at realistic rents.
For property investors who want to extend their portfolio, it's smart to widen the search to Takapuna's neighbouring suburbs Hauraki and Milford.
TIP: Sometimes the boundaries can be ambiguous or misinterpreted, so properties advertised as being in Hauraki or Milford may actually be in Takapuna (and vice versa). Whether you're a property investor or a tenant, watch all three.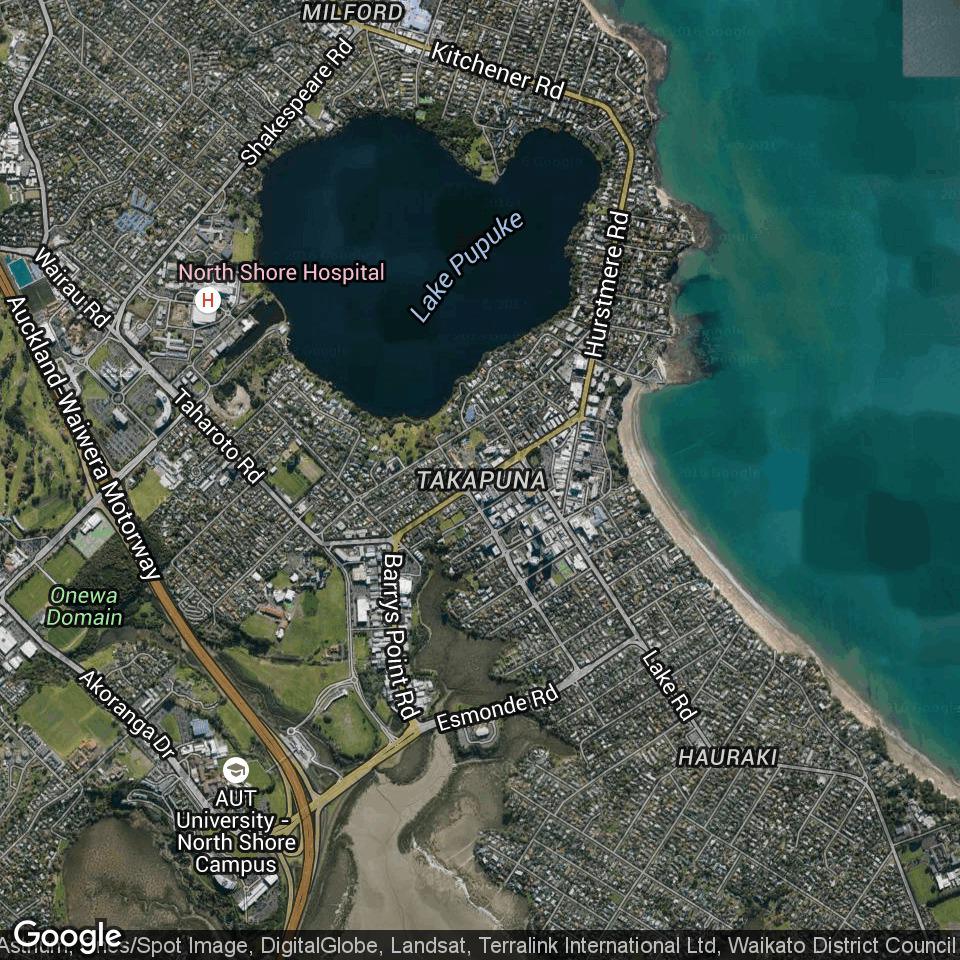 Map of Takapuna, Auckland
Apartment opportunities
Takapuna has some outstanding apartment complexes, including the Shoalhaven complex, Spencer on Byron and newer Sentinel building. Sizes, layout and finishes vary with the age of the different buildings.
Shoalhaven is mostly 2 bed/1 bath, but there are some 2 bed/2 bath. Apartments let very quickly.
Spencer on Byron has a mix of rental apartments and also hotel pool apartments. Mostly smaller studio or 1 bed/1 bath options.
The Sentinel, the newest addition and currently the tallest building. Serviced facilities include gym, pool, spa and barbecues. Views depend on which corner of the building the apartment is on and include Auckland city, Rangitoto island, North Auckland or west. Common options sizes are ~85m2 and ~105m2 2 bed/2 bath apartments. Tandem covered parking underneath the building is accessible off Byron Ave.
As always with apartments, keep body corporate rates in mind when doing yield and affordability sums. Often there are specific body corporate rules that need to be provided to your tenant via your property manager.
Consider the 'furnished' advantage
Rentex property manager Jill Reid has noticed that there are not many furnished options available within the North Shore's rental stock. If you're an investor, this could be a valuable tip. "For transient tenants coming for children's schooling or one-year work contracts, a furnished property is ideal, and can command a higher rent" and/or reduced rental downtime, says Jill.
Before you rush off to the nearest furniture store, Jill recommends discussing the opportunity with your property manager to see how the market is tracking.
Tips for furnished rental properties:
Neutral and modern furnishings will appeal, it is your property but will be the tenants home.
Most tenants will purchase their own linen and store provided sheets and towels in the top of a cupboard. So don't rush out to buy them.
Over time chattels will need to be replaced and sometimes tenants offer to leave useful items. Some flexibility can be beneficial.
Depending on the market, sometimes it can be ideal to semi-furnish with whiteware and put excess furniture into storage. If you can have this flexibility it can be helpful to widen the pool of prospective tenants.
Potentially more apartments will be developed soon - See NZ Herald article here.
Things to do in Takapuna:
Hike the low-tide coastal walk from Takapuna to Devonport.

Visit the Takapuna Sunday market for fresh produce and bric-a-brac.

Movies are only $9.90 from Sunday to Wednesday at the Berkeley Cinema.

Gloputt Mini Golf is Auckland's first unique indoor glow in the dark mini golf.

The historic Lake House Arts Centre is located on Fred Thomas Drive.
---
Like to know more about property management in Takapuna, Milford and Hauraki?
Contact us on 0800 RENTEX (0800 736 839). We'd love to help.
---
---
Related News
---
---