Blog Article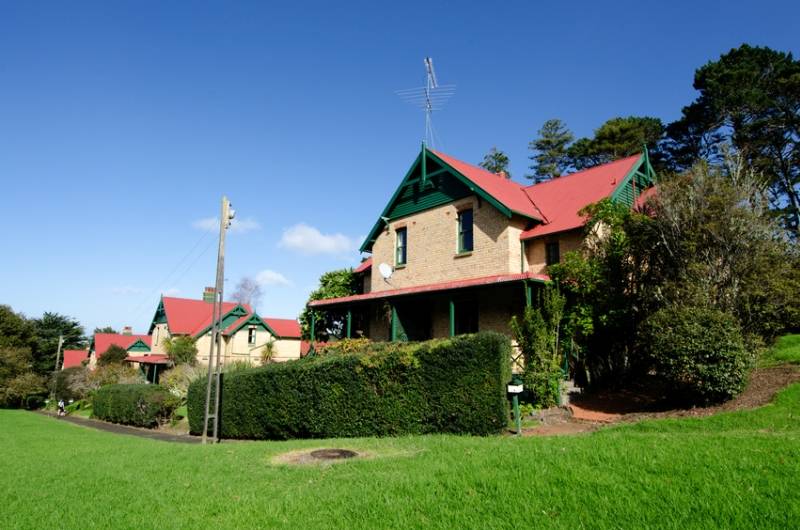 So very central, and yet with a delightful faraway coastal feeling, Birkenhead is a hidden gem of a suburb that's right on Auckland city's doorstep. See our rental analysis below!
Location
Birkenhead offers an easy commute to the CBD and the employment hubs of the North Shore, but it retains a coastal village atmosphere that's a bit like Devonport. Because the suburb dates back to the earliest days of Auckland, it has an attractive collection of heritage buildings.
In 1883, the New Zealand Herald described Birkenhead as 'wild and bleak'. It was isolated on the other side of the harbour and had few residents. However everything changed when New Zealand's only sugar refinery roared into life. Jobs at the Chelsea Sugar Refinery attracted people and soon Birkenhead was a flourishing settlement known for its spectacular sea views and a delightful green public space modelled on New York's Central Park. Until the Auckland Harbour Bridge opened in 1959, ferries were the only public transport connection between Birkenhead and the CBD.
Flanked by Hillcrest, Northcote, Chatswood, Beach Haven and Birkdale, Birkenhead is a relatively small suburb. Nearby are Soldiers Bay and Kendalls Bay – two pretty 'urban wilderness' beaches that are only accessible by foot, which helps to keep the numbers down.
While Birkenhead doesn't have as many rental properties as its neighbouring suburbs, there is high tenant demand for the homes that do come on the rental market. We think Birkenhead deserves close attention if you're looking to add a property to your portfolio.
Types of properties in Birkenhead
Birkenhead offers a mix of old and young. There are historic Victorian and Edwardian villas and cute workers' cottages, typically with an addition at the back to extend floorspace. These old wooden dwellings demand careful upgrading and maintenance to attract tenants that will look after them with respect.
At the other end of the spectrum is a new five-storey development in Rawene Road, which includes 56 one and two-bedroom apartments. These are expected to sell for between $590k to $990k and weekly rents will range from the mid $400s to $600+. In the same street there's a new townhouse development of nine dwellings, which will probably sell for around $900k each.
Tenants that are attracted to Birkenhead are usually professionals and families. They love Birkenhead's transport choices. There are frequent buses and a regular ferry service operating from Birkenhead Wharf and Northcote Point. For drivers, the T3 lane (for vehicles with three passengers or more) provides a faster trip over the bridge.
TIP: If you live in Birkenhead and have grand travelling plans on the horizon, consider renting your home temporarily. Because it's close to the CBD, Birkenhead is a popular area for shorter-term rentals. Under the Tenancies Act you'll need to appoint an agent, such as a Rentex property manager, if you're away for three consecutive weeks or more.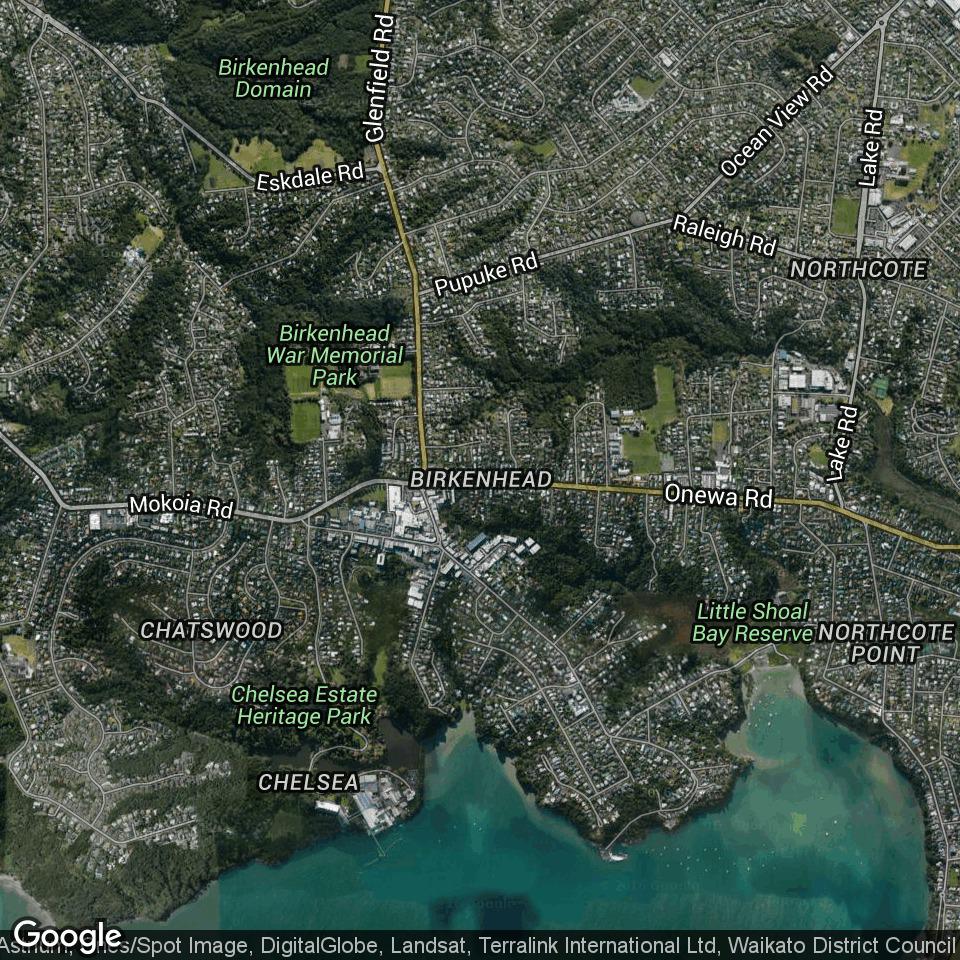 Map of Birkenhead, Auckland
Prospects for yield
When you're looking at the yield equations for a Birkenhead property, it's important to consider long-term capital gain. As one of the North Shore's few heritage suburbs, Birkenhead has classic appeal that we believe will continue to drive values up. Don't be discouraged if annual yield isn't impressive; think of the future worth of the property.
M is for maintenance
We mentioned earlier that Birkenhead has a high proportion of older wooden dwellings. They're tough, having stood for 100 years or more, but their future worth depends on appropriate maintenance.
"Maintenance is a key part of property management in Birkenhead. Good landlords and property managers are familiar with the issues that come with old wooden homes, and they know that 'a stitch in time saves nine'. Prevention is always a better strategy than patching up as things fall apart", says Clare Seed of Rentex.
For villas and cottages that need upgrading, insulation is a priority. Fortunately older properties usually offer easy roof space and underfloor access, so this isn't too much of a drama. Another priority is a good roof, so out with the rusty short-run iron and in with the colorsteel long-run. This top and bottom approach protects the home's materials and makes it more comfortable for affluent tenants.
At the time of writing, the new Tenancies Act amendment isn't in force yet, however it includes a requirement for ceiling and underfloor insulation to be installed where practical before July 1st 2019.
If the property has a modern wood burner, it needs to be cleaned and serviced annually for both fire risk and insurance reasons. This is typically less than $99. Historic open and coal fires should be removed or made non-serviceable (include on the tenancy agreement that old fireplaces are not to be used). For safe heating, installing a heat pump is often the best option. For more details on risks for houses built before 1945 see here
Fun in Birkenhead:
Visit the Chelsea Sugar Refinery heritage park for walking and swimming.

Check out the Birkenhead Library – size large!

Eat at Mulan Restaurant, the head chef used to be at Madame Woo. Or enjoy exceptional Thai food at Thai Art Restaruant

Sip a sensational short black at Coffee General or sample the best beers at Birkenhead Brewing Company

The historic Lake House Arts Centre is located on Fred Thomas Drive.

See more at Auckland's Tourism Website
---
Have a question about property management in Birkenhead?
Contact us on 0800 RENTEX (0800 736 839). We'd love to help.
---
---
Related News
---
---