Blog Article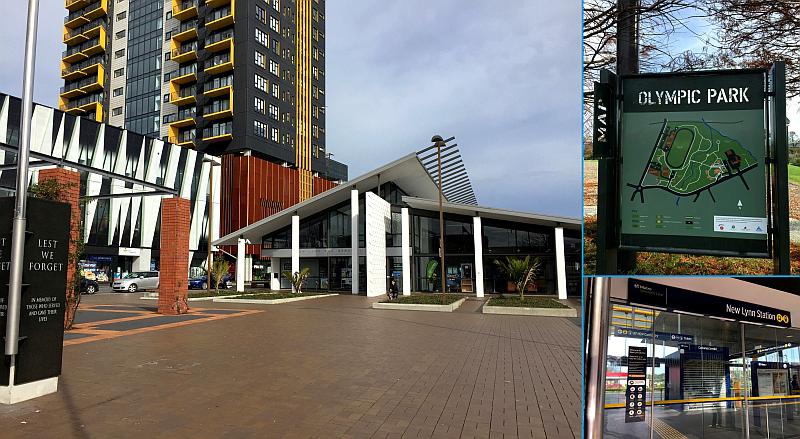 We've heard it said that "New Lynn is the new Grey Lynn". Its central west position, proximity to train transport and massive retail precinct makes it an attractive proposition for both landlords and tenants.
Location
LynnMall was the first American-style shopping mall in Auckland when it opened in 1963. In recent times it has expanded into a mighty megamall, with 1200 carparks and around 125 stores. Super-huge Lynnmall keeps company with a number of big stores, including Bunnings, Mitre 10 and Placemakers. The suburb also has a substantial light industrial area that provides plenty of jobs for locals.
Easy transport is another New Lynn strong point. Off-peak it takes about 20 minutes to drive from New Lynn to the Auckland CBD. During peak hours, it's still a comfortable commute. When the new western ring route motorway opens, trips to southern industrial areas and the airport will suddenly be shorter. But the stress-free way to get to and from New Lynn is by train or bus. Auckland Transport has increased the number of trains running on the western line, so waits are short. There's also a large bus terminal at the western end of LynnMall. Buses arrive and depart from here to all parts of Auckland throughout the day and into the evening.
Did you know?
Lynnmall was the first mall in New Zealand to get air conditioning (1987), the first to open on Sundays (1991) and the first to be smoke-free (1994).
Types of properties in New Lynn
Housing stock in New Lynn is a mixture of classic weatherboard three-bedroom homes, brick and tile units, and contemporary complexes. Recent developments include the Merchant Quarter apartment building and West Edge/Edge Hill townhouse development. You can expect many more intensive housing developments to pop up near the transport hub as the new Unitary Plan kicks in.
Grace Liu, specialist West Auckland Property Manager at Rentex, recommends property investors seriously consider New Lynn opportunities:
"Good properties are always in demand and rents in New Lynn are higher than in many other western suburbs. We've noticed long-term rents increasing because families find it convenient to be close to rail and bus routes", says Grace.
Tips for buying a unit
If you're looking at a brick and tile unit, check for body corporate requirements under the Unit Title Act.
When you buy a property that has a body a corporate, remember to supply a copy of the body corporate rules to your property manager and tenants.
Check the water and power meter locations. Sometimes services can be brought to the property from parallel streets and power meters can be all located on the wall of one unit.
Confirm responsibility for maintenance of common areas. Sometimes an end unit occupant is happily doing this, other times the cost of a lawn-mowing contractor is shared between units.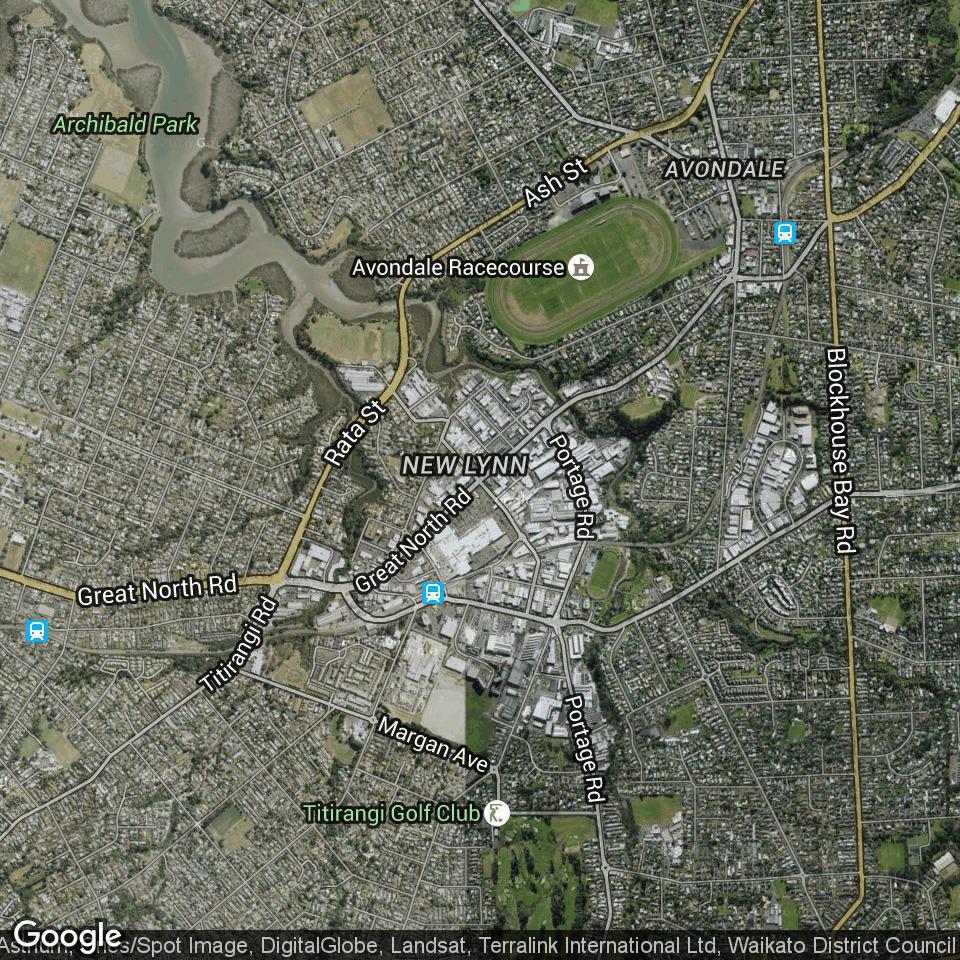 Map of New Lynn
To claim or not to claim? A true story
A stray golf ball from nearby Titirangi Golf Course broke a window at a New Lynn property managed by Rentex. The owner prefers their Rentex property manager to arrange a trades person for maintenance, so after confirming the situation our property manager organised a glazier to repair the window.
When it came to claiming insurance, the owner had a 'no-excess glass cover' clause included in the dwelling's insurance policy. This meant the invoice could be sent directly to the insurance company for payment. However we discovered this would affect the owner's no-claim bonus, so it made more financial sense to simply pay the invoice and not submit an insurance claim.
Rentex paid the invoice out of rents received and reported the transaction on the monthly statement. At financial year end, the window repair was claimed as an expense by the accountant, offsetting taxable income.
Insurance expert Nicole Dellow from Lifestyle Cover says it's wise to quiz your insurer about no excess glass cover.
"Ask if making a claim will have any adverse effects on your current policy or future premiums. Not all insurance policies are created equal, so it's important to find out what happens when you claim. By shopping around you could find a policy that offers no-excess glass cover that doesn't affect your no claims bonus – that would be ideal."
Things to do in and around New Lynn:
Titirangi, with its art shops and cafes, is a five minute drive up the hill. Or you could keep going and visit the wild west coast beaches of Whatipu, Piha and Karekare.

The Waitakere Regional Park has more than 250kms of hiking trails, so fresh air and exercise are easy to find.

On Sunday, multicultural Avondale Market is a great place to pick up fruit and vegetables, second hand stuff and tasty food.

The New Lynn Community Centre is amazing, offering education courses, youth groups, workshops, exercise classes and much more.

Beautifully landscaped Olympic Park has great playgrounds and trails.
---
Have a question about rental property investment and property management in New Lynn?
Call us on 0800 RENTEX (0800 736 839). We'd love to help.
---
---
Related News
---
---